31/08/2021
• À la fois audacieux et assuré. On a parfois traité de hardi, en littérature, ce dont le contenu heurte les opinions reçues ou courantes, ou les bienséances ; mais ce n'est guère là un sens esthétique. L'esthétique prend généralement hardi de manière laudative ; elle qualifie ainsi ce qui, dans une oeuvre d'art, chez un artiste, un écrivain, est nouveau, hasardeux (car ne s'appuyant pas sur des procédés éprouvés, et prenant des risques techniques), mais si fermement et même puissamment conçu ou exécuté que le résultat est heureux, simple et grand. On parle ainsi d'un style hardi, un plan hardi, etc. En architecture, s'applique surtout à ce qui défie la pesanteur et triomphe de fortes difficultés pour réussir à donner à un édifice une grande élévation.
---> AUDACE.
Publié dans Livre | Tags : étienne souriau, vocabulaire d'esthétique | Lien permanent | Commentaires (0) |
| |
23/08/2021
21/08/2021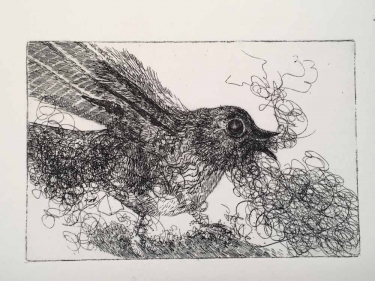 06/08/2021
Journey to the far side of Marseille : LBA's Training Camp #3.1 for Festival Utopia 2021 visual by Eiki
05/08/2021

24 & 25 septembre 2021, Friche La Belle de Main Marseille.
Plus d'infos : https://utopiafestival.fr/
TRICERATOPS jouera parmi les stars d'hier et d'aujourd'hui : Abi b2b Melody, Archie Hamilton, Cinthie, Dax J, Doll Face, Dubfire, Dysk, Jack de Marseille, Jack Ollins, Jason Case, Miss Kittin, Lion's Drums, Kagabas, Magic Island, Magit Cacoon, Maraboutage, Matt Sassari, Mézigue b2b Mad Rey, Mila Dietrich, Moonbootica, Mouvement Mix, Nicole Moudaber, Oscar L, Robert Owens, Sama Abdulhadi, Sigma 555, Triceratops, Uchronia, Ziris ; Bruno Pronsanto, Maayan Nidam, Markus Nikolaï, Sonja Moonear (Perlon Room) ; Hector Oaks, Parfait, Shlomo, Trym (Possession Room), etc.
Publié dans Evénement | Tags : abi b2b melody, archie hamilton, cinthie, dax j, doll face, dubfire, dysk, jack de marseille, jack ollins, jason case, miss kittin, lion's drums, kagabas, magic island, magit cacoon, maraboutage, matt sassari, mézigue b2b mad rey, mila dietrich, moonbootica, mouvement mix, nicole moudaber, oscar l, robert owens, sama abdulhadi, sigma 555, triceratops, uchronia, ziris, bruno pronsanto, maayan nidam, markus nikolaï, sonja moonear, hector oaks, parfait, shlomo, trym | Lien permanent | Commentaires (0) |
| |
01/08/2021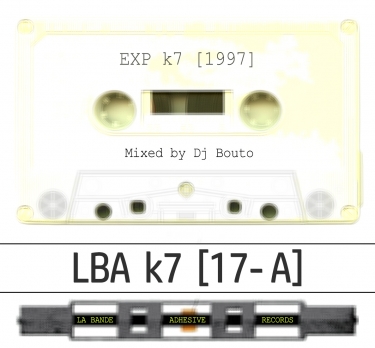 Mixed live during winter 1996-1997 @ Café du Théâtre, Belfort (F).
[00:00] Quadrant "Hyperprism" (Basic Channel)
[07:08] ???
[10:19] Function "F3" (Synewave Records - SW24)
[15:26] Nail "I am them" (Re-load Records)
[20:43] Billy Nightmare "Dance, Shake, Swing" (Sounds.014)
[23:52] Schatrax "First Heartbeat" (Schatrax Records)
[29:19] Rob Mello "Debut (No Ears dub)" (Sublevel)
[35:35] Gary Martin "???" (Teknotika Records)
[40:00] Jon Beltran "Soft Summer" (Peacefrog Records)
Publié dans Musique | Tags : café du théâtre, belfort, quadrant, basic channel, function, synewave records, nail, re-load records, billy nightmare, sounds records, schatrax, rob mello, sublevel records, gary martin, teknotika records, jon beltran, peacefrog records | Lien permanent | Commentaires (0) |
| |