21/06/2021
01. Jacques Dutronc
02. John Mayall & the Bluesbreakers
03. Steppenwolf
04. Tricky & Frusciante
05. Dread Zeppelin
06. Terranova
07. Mike Ink "Love inc."
08. Jeff Mills "Humana"
09. Guillaume la Tortue "Salinas"
20/06/2021
19/06/2021
Publié dans Evénement | Tags : lee grtz, reservoir dub, r-dub, dj bouto, dj invocat | Lien permanent | Commentaires (0) |
| |
06/06/2021
01/06/2021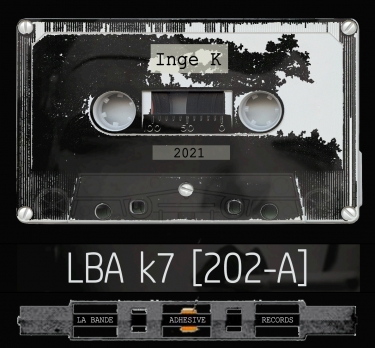 LBA is pleased to welcome : Inge TDK, or Inge K from Rotterdam Area has been DJing for many years and whilst her sound has changed from the breakcore and high BPM tekno of the free party scene to a more contemporary club techno speed, her skill and her selections have become more refined, focused, and ultimately impressive.
Once in the month she shares fresh mixes with new music on her sound- or mixcloud page and she's asked to do sereval dj mixes for radiostations. You can expect all kinds of styles as she is always looking for new vibes and tunes.
Tracklist :
Dadub - Ascetic Denial
Brand New Bastards - 1928
Scanner - Physics
Dadub - Alien to wholeness
Brand New Bastards - Grindstone
Dadub - Infinite Regresses
LDY OSC - Celestial seed
Palazzo's Monstrosity - Surturinae
Scanner - Come while ready
Scanner - Yellow Plains Under White Hot Blue Sky
Kujo - Sense Report
Lust - Llimbs
Scanner - Tunis
More Inge K here : https://soundcloud.com/inge-tdk
and there : www.mixcloud.com/inge-konings
Publié dans Musique | Tags : inge k, dadub, brand new bastards, scanner, ldy osc, palazzo's monstruosity, kujo, lust | Lien permanent | Commentaires (0) |
| |