31/03/2022
• Terme d'esthétique emprunté métaphoriquement à la biologie. Est organique ce qui tient de la nature d'un organisme, c'est-à-dire d'un tout structuré et autonome, composé de parties différenciées qui assurent les fonctions nécessaires à l'existence de l'ensemble et dont les interrelations assurent son unité.
• Cette notion est d'une grande importance en esthétique et peut y guider bien des analyses ; elle conduit en effet à rechercher quelles sont les fonctions essentielles à la constitution du tout, et comment les différentes parties agissent les unes sur les autres et se tiennent entre elles - que ce soit une oeuvre d'art, un style, une catégorie esthétique, une conception esthétique, etc, qui soit ainsi comparée à un corps vivant.
---> CONCOURS, UNITÉ.
Publié dans Livre | Tags : vocabulaire d'esthétique, étienne souriau | Lien permanent | Commentaires (0) |
| |
27/03/2022
21/03/2022
01. X-pensive "Stronger and Faster"
02. Zend Avesta vs Extralucid "Let There Be Rock"
03. Lemon'D "Fungle Junk"
04. Sean Deason "Science Fiction"
05. C.J.Bolland "Zenith"
06. Ken Ishii "Stretch"
07. Recuts "Beautiful Bass"
08. Leomoon "Frequency"
09. Kondo, Bernoshi, Laswell "Tokyo"
10. Amon Tobin "Night Life"
11. Jimi Tenor "Nobody's perfect"
Publié dans Musique | Tags : x-pensive, zend avesta, extralucid, lemon'd, sean deason, c.j.bolland, ken ishii, recuts, leomoon kondo, bernoshi, laswell, amon tobin, jimi tenor | Lien permanent | Commentaires (0) |
| |
20/03/2022
03/03/2022
Beatbox, drums, percussions – Pascal Gully
Electric Guitar, keyboard, sampler, turntables – DJ Bouto
Trombone, voice – François Heyer
Feat. Christine Clément, Géraldine Keller, Serge Haessler & Jean-François Vrod.
Recorded, Arranged, Mixed &, Mastered By – mic&rob
Originally issued on Amok Recordings
02/03/2022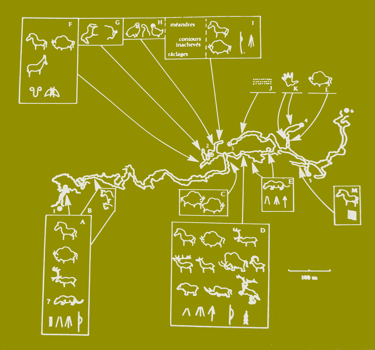 Publié dans Voyage | Tags : grotte des trois frères, montesquieu-avantès, france | Lien permanent | Commentaires (0) |
| |
01/03/2022